Big Imaginations Captured on Digital
We were finishing up a chat blast the other day when Lilly says you have a surveillance bug... so I go looking for it. She mentioned 3 actually. I found one.
Above me on the wall she says. It's a bookcase. I asked if it would be near a cross a friend had given me. Yep! So I look at it. I see this tiny dark speck.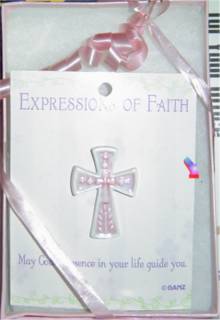 Got the tweezers and tried to pull it out. It was stuck in the half inch layers of cotton. The fine wire ended up snapping, but I got the front part out.
Amazing what they can do with technology these days.
If they're that determined to steal my best cooking recipes (why else would they bug me?) I won't go looking for their expensive toys. I'm not too worried because I have my SP running pretty much 24/7.
But if I do find any of them, they get a porcelain burial, just like this one did.